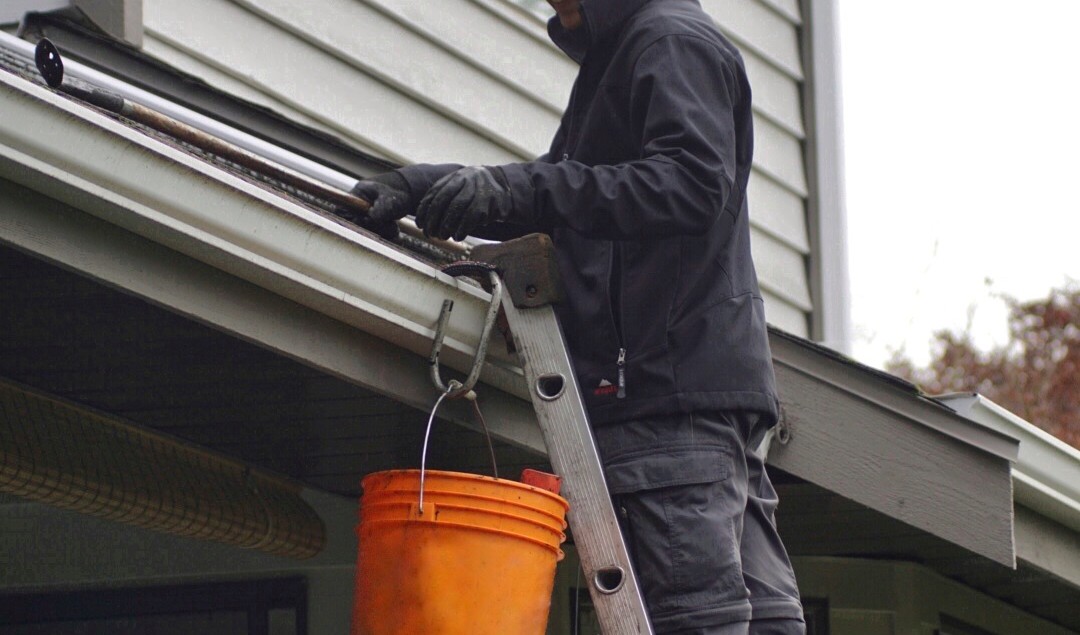 Your Local Gutter Cleaning Experts
Gutter Cleaning
At Chadam Cleaning, we take pride in our gutter cleaning services.
We are passionate about providing our neighbours and community members with low-cost gutter maintenance services so that you don't have to risk your safety in attempting to clean your gutters yourself.
Contact us HERE today or email [email protected] for a free gutter cleaning quote.
Why Choose Us?
Over 19 years of professional cleaning experience

Environmentally friendly cleaning methods

Fully insured: WSBC and Public Liability

Family Owned and Operated
We provide professional gutter cleaning.

Our expert gutter cleaners will make sure that every section of your guttering system is properly cleaned and that all leaves, debris, branches and blockages are removed. With extensive experience in property, we know the importance of keeping gutters clean and in good working order.
Even though gutter cleaning is one of the most important home maintenance tasks, it is also one of the easiest to put off. Thankfully, we provide an economical and streamlined gutter cleaning service for properties of all sizes.
Don't wait until it is too late. Contact us HERE today or email [email protected] for a free gutter cleaning quote.
We are ready to make sure that your gutters are in good working order. Water damage from overflowing gutters can cause expensive damage. Our low-cost gutter maintenance service will provide you with peace of mind, knowing that your gutters are ready for the next heavy rainstorm.
Value-Added Services
Would you like to include our moss removal, pressure cleaning or window cleaning services? We are happy to pass on the savings to you when you combine our property maintenance services. Give us a call today, and let's make sure your property is looking great and staying well-maintained.
We take the stress out of gutter cleaning. By taking the time to clean your gutters and downspouts properly, you can be certain that your guttering system is clean and functioning properly.

How would you like us to dispose of your gutter debris? If you have somewhere on-site where you compost your garden waste, we can deposit it there. Alternatively, we would be happy to bag it for you so that you may easily dispose of it. Let us know your preference.
Professional Gutter Cleaners
We have the skills, experience and equipment to access and clean your gutters safely. Our unique methods ensure your gutters are not damaged during the cleaning process. Our gutter cleaning technicians use time-honoured safety techniques.
Introducing: Gutter-Vac
We have invested in the latest gutter cleaning technology to be able to clean your gutters out from the ground with our carbon fiber poles and camera inspection system. Added to the years of experience from cleaning gutters by hand, we can offer you the safest, cleanest, most efficient service in all of Victoria!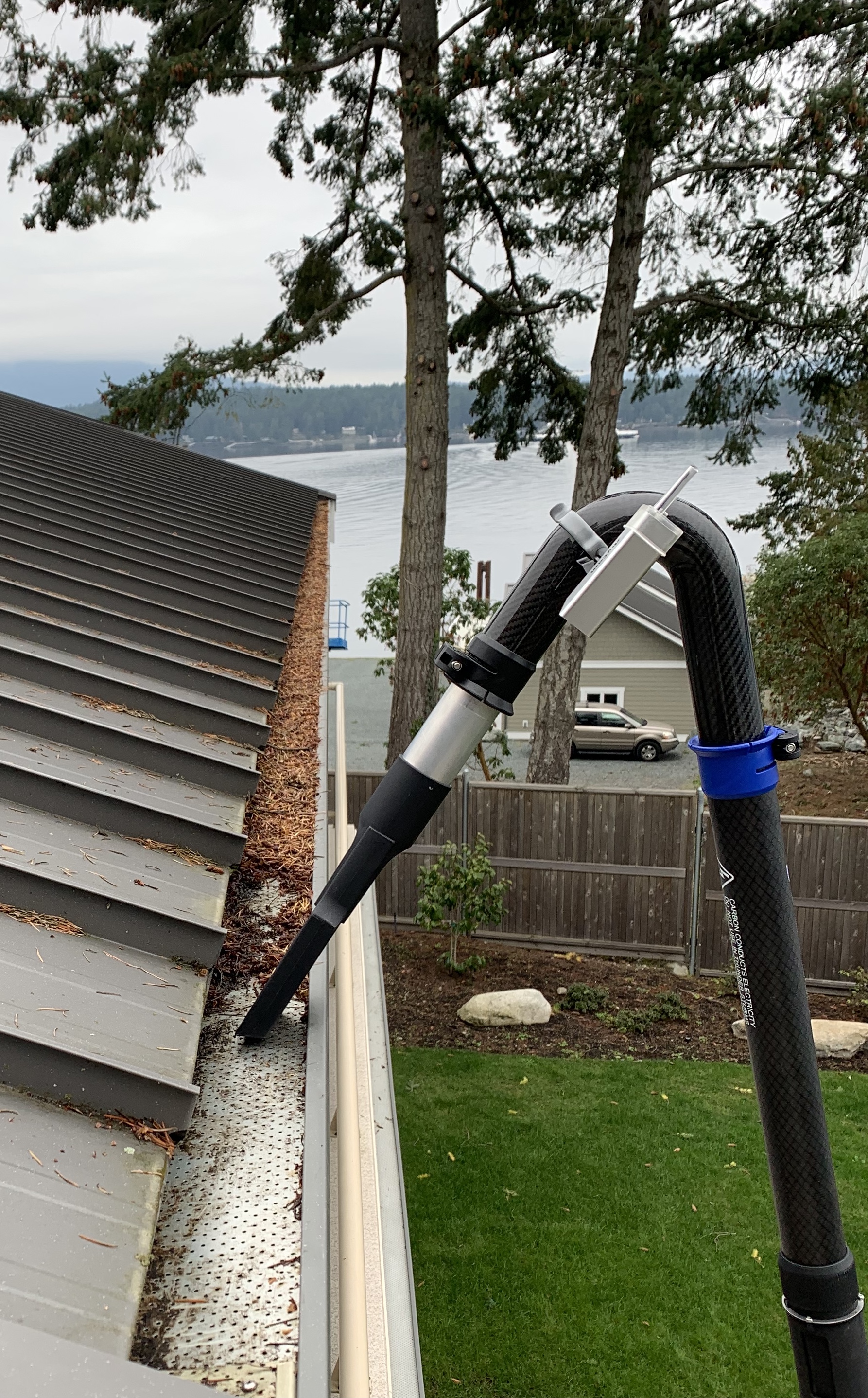 Where Do We Clean Gutters?
You may know us as one of the fastest-growing gutter cleaning Victoria, BC companies, but we service a range of towns throughout British Columbia.
Gutter Cleaning North Saanich BC

Gutter Cleaning Sidney BC

Gutter Cleaning Saanichton BC

Gutter Cleaning Victoria BC
Locally owned and operated, our team has experience cleaning gutters on a wide range of commercial and residential properties throughout British Columbia.
Expert Results
Over the years, we have perfected our craft and continue to innovate using advanced tools and gutter maintenance strategies. We are confident that our services offer you excellent value for money and class-leading results.

Put us to the test today. We look forward to seeing if you agree with all of our satisfied customers in recommending us as the #1 team of gutter cleaners in Victoria, BC.
Contact us today for a free gutter cleaning quote.

Chadam Cleaning
Address: 10829 Dallain Pl North Saanich, Bc
V8L5M7 Canada
Phone: (778) 922-2597
Website: https://chadamcleaning.ca/