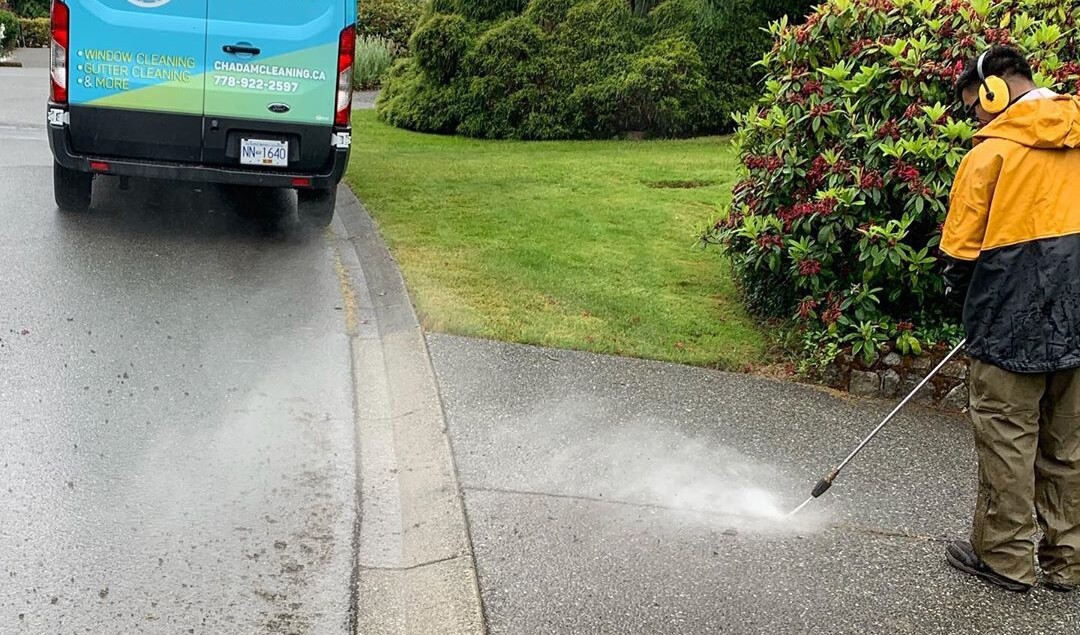 Your Local Pressure Washing Professionals in Victoria BC
Pressure Washing Victoria
Pressure Washing Victoria BC
Would you like a free quote for pressure washing? CONTACT US HERE or email us at [email protected] today!
We provide professional pressure washing for different areas of your property, such as the driveway, pathways, and other surfaces. Our pressure washing services will improve the look of your home and help extend the lifespan of different areas of your house.
We take time to prepare the surfaces before we start properly; this allows us to offer long-lasting results. In addition, we take care of removing debris and make sure that it is all tidied up before we leave.
Great value

Great results

Great service
Our team has experience testing different equipment for pressure washing, and we now have the best tools available to make your house look cleaner than ever before. Get rid of slippery moss on your driveway or paths that seem impossible to remove. We will make everything brand new again without compromising its condition.
Your outdoor surfaces surrounding your property are constantly exposed to the elements. You cannot avoid dust and grime attaching to these surfaces and settling down. At the same time, when dust and grime or even mould appear on the surfaces, they become a slip hazard.
What surfaces can we clean with our pressure washing services?
Decks & Patios

Balconies

Driveways & Pavements

Fences & Garden Furniture
How is the pressure washing service in Victoria BC performed?
Our team of specialists will start by measuring the area and surfaces that you would like to have cleaned with pressure washing, and this allows them to double-check the quote you received over the phone. Then they will prepare our top-of-the-line pressure washing equipment. As part of the preparation, our team will need access to running water via an external water tap. Our team is well-prepared to adapt to your circumstances.
After the equipment is ready, our team starts the pressure washing. Our machines produce a powerful stream of water that easily removes accumulated grime, dirt, and even stains from your driveway, deck, or walls. Our pressure washing is completely eco-friendly. We do not add any detergents that could damage the environment. The cleaning is accomplished just by the pressured water from the machine.
Would you like a fast and free quotation? Contact us here today or send us an email at [email protected] - We look forward to providing you with first-rate pressure washing for your Victoria BC property.
What Can You Expect From Our Pressure Washing Service?
You can confidently expect great results from our pressure washing services. There will be a before and after that will make your property shine and leave you satisfied with our service. Our gallery has plenty of pictures of previous jobs that we have done in North Saanich, Sidney and Victoria, BC. This way, you can see for yourself the high quality of our work and the tremendous change that professional pressure washing can make to your home.
Below, you can see a few samples of previous jobs. Our well-trained team has successfully performed jobs that make a drastic difference in people's properties. Pressure washing can even make your house a safer place by removing the slippery moss common in the Victoria, BC, area. Look at the big change that pressure washing can make.
Pathways with slippy moss can be hazardous for you and your family. Protect your loved ones by hiring our professional pressure washing services.
Driveways are an important part of the looks of your property. Make your home shine by keeping your driveway free of dust, grime, and moss with our pressure washing services. See the following before and after scenarios.
Before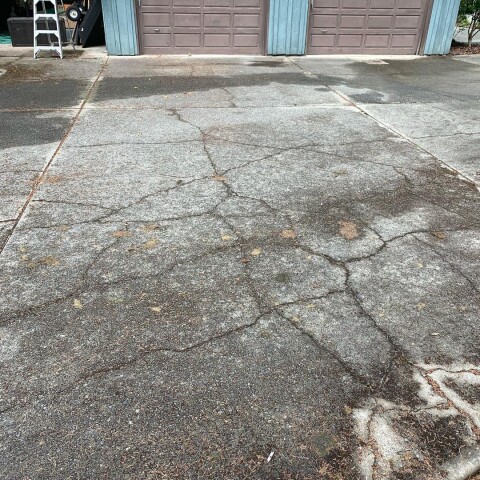 After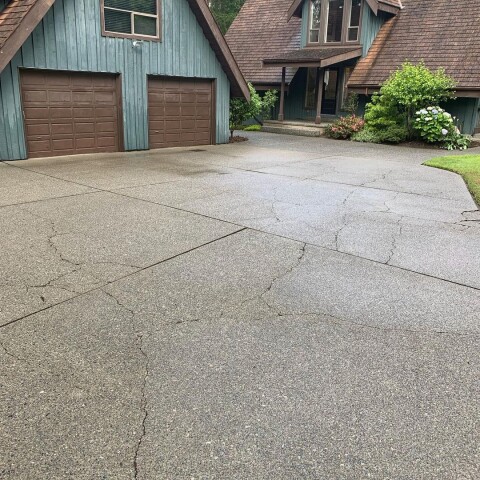 Any other paved surface around your house can benefit from professional pressure washing from our highly skilled team. See for yourself the difference it makes to do proper pressure washing on your property with the following before and after comparison.
Before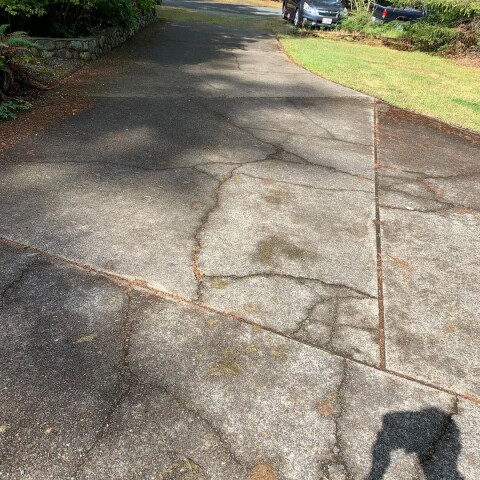 After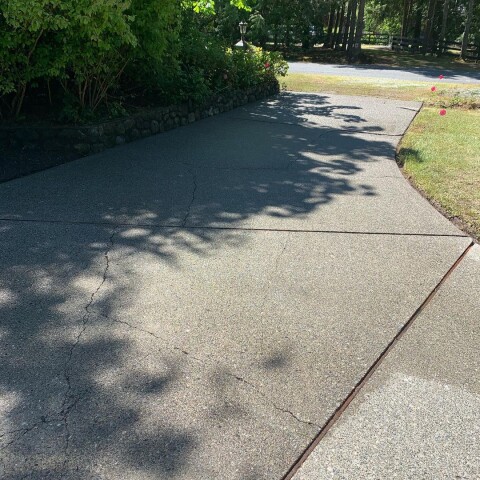 Where Do We Service?
Our company is family-run and operated in your community. We service North Saanich, Sidney and Victoria, BC. We are ready to provide you with friendly and professional service. If you would like to enjoy our professional service with our expert knowledge and experience, get in touch today!
Pressure washing Victoria, BC

Pressure washing North Saanich, BC

Pressure washing Sidney, BC
Our goal is to provide you with an economical pressure washing service that provides you with the very best value for money.
At Chadam Cleaning, we endeavour to exceed the highest expectations. As a result, our satisfied customers always come back to us, and we take great pride in this.
If you want the job done right the first time, get in touch today with our contact form or email us at [email protected]
Our team at Chadam Cleaning is ready to take any pressure washing job you may have, no matter how difficult it may be. Our experience in the area has prepared us for any challenge that may come our way. Contact us and tell us what you need to be washed and leave it in our hands. No need for stress or hassle; we will take care of it.
What Other Services Do We Provide?
Besides pressure washing, our talented team provides other value-for-money services:
Expert pressure washing cleaning is just a click away. We have custom-created our services to ensure we provide a no-fuss, no-stress service.
Pressure washing can be a difficult task, especially if you don't have the right equipment. Thankfully, at Chadam Cleaning, we have you covered. Don't waste your money buying cheap pressure washers to do the work yourself, which will take you time and effort. We know the best pressure washing techniques and have the experience to get the job done right.
At Chadam Cleaning, we are committed to providing you with low-cost services that will leave your property looking great. Combine our pressure washing service with gutter cleaning for even greater savings.
Try us today! Give us a call to determine how much our pressure washing service will be for your property in North Saanich, Sidney or Victoria, BC.
CONTACT US TODAY!