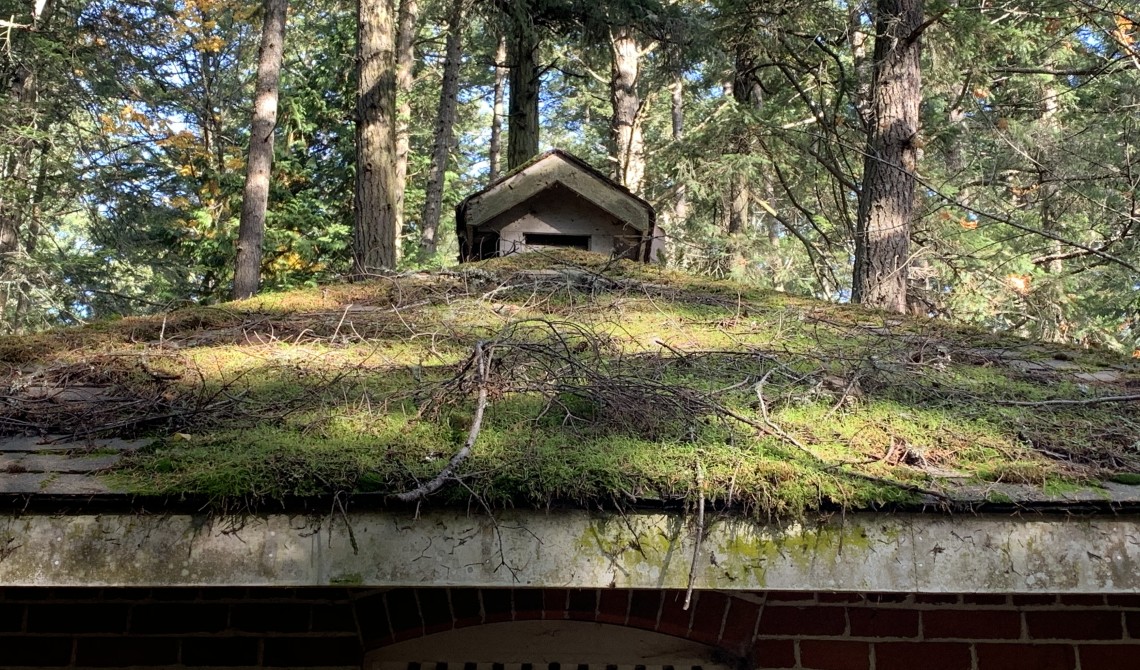 Expert Moss Removal Service In North Saanich, Sidney & Victoria BC
Roof Moss Removal North Saanich BC
Contact us for a free roof de-mossing quote today!
---
At Chadam Cleaning, we provide cost-effective roof moss treatments that will keep your roof and guttering properly maintained. We are a locally owned and operated company here in North Saanich, BC. We know the local conditions, and we have a passion for quality workmanship.
Please feel free to email us today at [email protected] to ask us any questions or to request a quote.
We look forward to helping you.
Roof Moss Removal Facts
We are happy to help you have a clear understanding of our moss removal treatment processes so that you can have long-lasting results.
You can rest assured knowing that all work that we carry out on your property is covered by our insurance and safety policies.
How Do We Treat & Remove Roof Moss In North Saanich?
There are a lot of different techniques used by roof maintenance, moss removal and roof cleaning companies throughout North Saanich, Sidney and Victoria, BC.
Our goal is to help you to easily access low-cost roof moss treatments with impressive results.
We encourage all of our potential customers to give us a call and ask very specific questions. We are happy to provide you with very specific answers.
If you are ever dealing with a property maintenance company and they only want to provide you with vague answers, you should always be a touch wary.
At Chadam Cleaning, we are on your side.
Roof Moss Cleaning Expectations
The primary goal when treating roof tiles that are affected with moss is preserving the shingle granules. An overly enthusiastic cleaning process can cause irreversible damage to your roof.
We never use aggressive scrubbing or high pressure to remove moss!
This will do far more damage than the moss and, in minutes, will take years off the life of your roof.
We are passionate about providing you with first-class roof treatments.
We take the time to remove any loose debris, moss and environmental deposits with a medium-bristled broom. Our technician uses a leaf blower to ensure that all fine particles are removed from your roof and guttering system.
For any remaining moss growth, we then use an eco-friendly moss treatment that gradually works at the source of the problem without damaging the roof shingles.
What Moss Treatment Product Do We Use?
Our primary roof de-mossing product is sodium percarbonate (hydrogen peroxide in a powder form).
Being in a powder form makes it easy to store and handle. We mix this into the solution on-site. The solution is truly environmentally safe and friendly; it won't harm people, pets, plants or property. Sodium percarbonate breaks down into water, oxygen, and soda ash (ash from plants grown in sodium-rich soil).
In our experience, we have found that this unique sodium percarbonate treatment provides exceptional results.
By actively attacking and damaging the cell walls of the moss, the sodium percarbonate puts the moss under "oxidative stress". By creating this inhospitable ecosystem for the moss and causing massive cellular injury to the invasive moss growth, the moss begins to die.
As sodium percarbonate is a "free radical" lacking an electron, it is highly unstable and reactive. The result is that when it is applied to your mossy roof, it is attracted to the moss in order to "steal" the available electrons. The result of this "cellular heist" is the moss is irreversibly injured.
As a result, the moss starts to turn a dark copper colour within hours, and within days, will be noticeably different in colour, no longer green. Once in this state, it is now dead; its roots will gently release from the shingle and over time, it will disintegrate. It will " weather off " through wind, rain, snow, and the sun, especially come fall/winter with increased rain and wind.
This process will occur over several weeks & months, depending on the level of infestation and exposure to weather. It is important to realize that this process takes time, as some moss roots may still be visible when the job is completed. We feel this is the best method for treating the moss on your roof.
What Equipment Do We Use?
In order to provide our valued customers with the highest standard of roof de-mossing services in North Saanich, we have invested in a roof cleaning system that allows us to apply the solution even on very steep-pitched, non-walkable roofs.
When treating steep-pitched roofs, a ladder (equipped with standoffs to prevent damaging your gutter) is placed on the roof at the gutter line. Our system then will shoot the solution up approximately 35 - 40 feet, reaching the peak of a non-walkable roof pitch, ensuring all moss is treated.
Where Do We Service?
We are a family-run and operated company based in your community. We service North Saanich, Sidney and Victoria, BC. No matter the condition of your roof, we are ready to provide you with friendly and professional service. If you would like to take advantage of our expert knowledge and experience, please give us a call today.
Moss removal North Saanich BC

Moss removal Sidney BC
---
Do you have any questions about our service?
Would you like a free quote?
We look forward to assisting you, so please send us an email today at [email protected]